Customer Reviews
The customers who buy from Caviar Star continue to show their appreciation. Thank you to everyone who has supported our business and been a part of this amazing experience. We love hearing your thoughts on the products we offer and greatly value your input.
Recent reviews by product
More reviews for Caviar Star
"Your Star Caviar is the Best I've ever had, better than even the best sushi bars serve. I give it 5 Stars in my book and I will order it again ! Thanks Star Caviar !"
Product: Salmon Caviar
Posted By: Brian Rated 5 out of 5 stars
---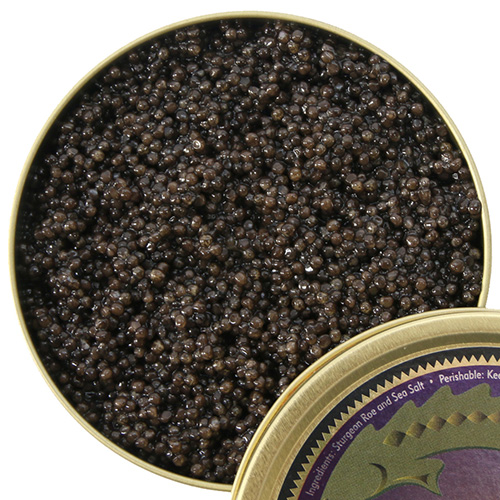 ".. excellent tasting too .... A great value !!!"
Product: Florida Siberian Caviar
Posted By: Ruthie Rated 4 out of 5 stars
---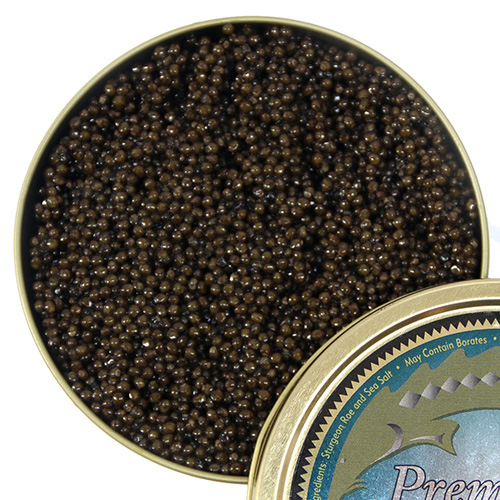 "My wife and I have been Caviar Star customers for a decade. This caviar was a delight, from the fresh pop of the eggs to the initial tang, to the delicate finish. Thanks"
Product: Classic California White Sturgeon Caviar
Posted By: Tom J4424 Rated 5 out of 5 stars
---

"As good or better than any Caspian sea Ossetra I've ever tasted."
Product: NC Golden Osetra Caviar
Posted By: yum! Rated 5 out of 5 stars
---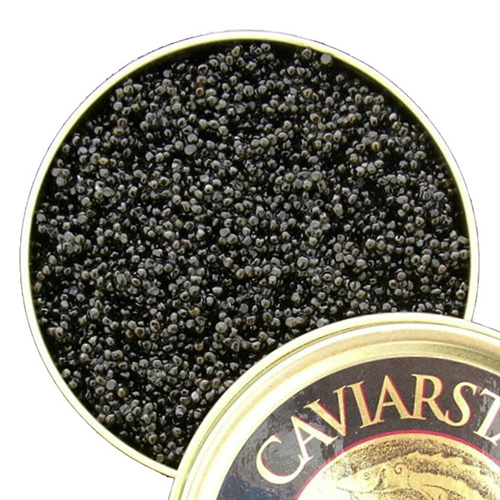 "My sister and I ordered 4 oz of the American Hackleback sturgeon caviar for our New Years celebration. We devoured it in one sitting with a good bottle of champagne and toast points. The flavor is amazing and the "pop" of the eggs and subtle saltiness is just right. What a price performer. I just ordered 6 oz along with the blini and crème fraiche as a gift to share with a long time friend when I visit her in Dallas. Looking forward to another yummy treat"
Product: American Hackleback Sturgeon Caviar
Posted By: Sandy Rated 5 out of 5 stars
---
"We decided to change our traditional Christmas morning breakfast this year and go a little decadent as we were now retired. We saw an article in the Southern Living December issue about American caviars so we ordered several and treated ourselves and my sister who was visiting for Christmas to something new. Unlike some imported caviars we have tasted both the Bowfin and Paddlefish were light in texture and delicate in taste we were very pleased with both products. We served them traditionally with chopped hard boiled egg, chopped red and green onion and crème fraiche. We plan on continuing this new tradition."
Product: American Paddlefish Caviar
Posted By: N/A Rated 4 out of 5 stars
---
"My husband and I had been intrigued upon learning of NC-raised sturgeon. Neither of us had ever been a fan of caviar, but the NC Golden Osetra, in particular, sounded wonderful, and so I surprised my family with a caviar treat Christmas eve. My daughter and I found it to be yummy--salty and buttery--just as advertised. My husband's still not a huge fan, but he did enjoy it and was glad for the surprise. It arrived on time, in perfect cold condition, by the way."
Product: NC Golden Osetra Caviar
Posted By: Sheri Rated 5 out of 5 stars
---
Chef Reviews
A picture is worth a thousand words, but the Chefs who use Caviar Star products give us both to show their appreciation........
"We were very impressed with the quality of the NC sturgeon roe. Very clean and plump eggs."
Chef Travis Grimes Chef De Cuisine Husk
"I have to say it's just delish."
Chef Scott Howell Executive Chef/Owner Nana's and Nanataco
"We're very excited about your product. Look to see more to come featuring Caviar Star."
Chef Sedesh Boodram Sous Chef Hot & Hot Fish Club
"I thought they were really great.The Osetra was our favorite."
Chef Hugh Acheson Executive Chef/Owner Five & Ten, The National, Empire State South
"The just caught and cured Alabama paddlefish roe is fantastic with our tiny Anson Mills buckwheat pancakes and Wright's Dairy crème fraiche."
Frank Stitt Executive Chef/Owner Highlands Bar and Grill, Bottega and Chez Fonfon
"Loved it. The best domestic I've had."
Harper Bradshaw Executive Chef/Owner Harper's Table
"Paddlefish roe is a source of affordable, american luxury and most importantly: It's delicious."
Jason Stanhope Chef de Cuisine FIG